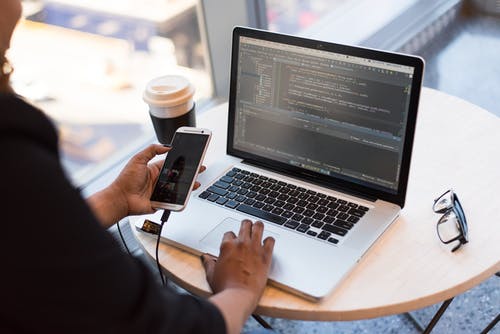 With the iPhone 11 Release date just a few days away, the "To be launched" model has already taken a lot of heat.
The updated model promises an array of advanced features and benefits, triple rear camera for iPhone 11, Pro, and iPhone Pro Max being the most awaited one. It is believed that the starting model of the 11 series, iPhone 11 will replace iPhone XR, which featured a dual rear camera.
In addition to the camera, there are a lot of other upgrades features that Apple iPhone XI has to offer. Keep reading further to know more about its offerings and benefits.
iPhone 11 launch date: Sept 10
Pre-order date: Sept 13
On Sale Date: Sept 20
Apple is known to follow a similar pattern for every new launch. If we go with its regular design, Apple is supposed to announce the launch of the iPhone XI on Sept 10 (Tuesday), followed by the Pre-order date on Sept 13 and finally the on-sale date on Sept 20.
The latest version is believed to work on iOS 13 and has several advanced built-in features to offer, Dark mode being one of them.
It will also offer an enhanced version of Maps and Photos along with triple rear cameras.
iPhone 11 Features | List of Expected Features:
3 New model to be launched: The new iPhone series will comprise of 3 models. Apple iPhone 11 will replace iPhone XR, while iPhone 11 Pro and Pro Max will replace XS and XS Max respectively.
Primary focus on Videos: With the 11 series, you will be able to reframe videos, apply retouch effects, and more to get a live recording experience.
iPhone 11 Pro, three cameras: For professional photography advanced lens is a must. iPhone XI comes with three rare cameras of which the 3rd additional camera will feature an ultra-wide lens.
A13 Processor: Apple iPhone 11 series will work on iOS 13 processors to support faster and powerful performance.
Reverse Wireless charging: Just like Samsung Galaxy phones, you will be able to charge your iPods and other Apple phones with the back of the iPhone 11.
Multi-angle Face ID: The new Multi-face will enhance performance and is predicted to be available on 11 Pro devices.
Shatter-resistance design: To add more durability to the device, the latest series will be equipped with a more robust and shatter resistance design. It will also make the device water-resistant.
Apple Pencil: An Apple Pencil will also come along with iPhone XI Pro gadget.
iPhone 11 Price
The pricing of the Apple 11 series falls in a similar range to that of iPhone X series. However, keeping in mind, it's major competitors it has fixed the pricing at:
iPhone 11R: $749
iPhone 11 Max: $1,099
iPhone 11: $999.
Apple has tried to avoid a very aggressive price range due to an increase in tariff rates for devices being manufactured in China.
Advanced Three-tier Camera
Apple iPhone XI  is believed to bring with itself the biggest ever change in the camera setup. Ever since the launch of Apple X, people started talking about the upcoming three- rear-facing lens feature in iPhone 11 Pro model.
With this feature, Apple will become a part of the ongoing league of megapixel and lens race along with Google, Samsung, and Huawei. The new feature will also support wide-angle shots.
An image leaked by IceUniverse displayed that the 3 tier camera will be placed in a triangular configuration and the flash button will be housed in a square module.
New A13 Bionic Processor
With news related to iPhone 11 Release Date,  a lot of rumors also started about the A13 processor. Apple has been using TSMC processors for its devices for a long time and is in no mood to break its collaboration with Taiwan Semiconductors.
As cited by one of its analysts, Apple has already signed a deal with TSMC to supply processors for its iPhone 11 series. However, we are still not sure about the chip. But if we go with history, it will surely be an advanced version of A12 Bionic chip used in the Apple X series.
The improved processor will support better graphics performance and processing power. It is also anticipated that Apple will start using a 5-nanometer design from 2020.
RAM and Storage
As cited by Ming-Chi Kuo, iPhone 11 (successor of iPhone XR) will come with a 4GB RAM as against 3 GB in XR. It is also believed that 11 Pro and Pro Max will have 6 GB RAM as against XS and XS Max models.
Talking about the storage, the underlying storage capacity in iPhone 11 Pro and Pro Max will be upgraded to 128 GB as against 64 GB, while the 256 and 512 options will remain the same.
The basic model of iPhone 11 will come with 64/256 and 512 Storage capacity options.
Will the New Series Support 5G? 
Unlike its major competitors, LG and Samsung, Apple is yet to launch a 5G model. However, Ming-Chi Kuo mentioned that the year 2020 series will have all its three models working on 5G Network.
One of the important reasons for Apple to opt-out 5G networks might be its long-time dispute with Qualcomm (a major manufacturer of 5G modems). Currently, it is using Intel modems.
There are certain rumors that Apple and Qualcomm have now resolved all the issues between them and could start working anytime soon. But iPhone 11 will not be impacted by this, and it is only in 2020 that Apple series will support the 5G network.
Apple iPhone 11-Notch Design
As per several reports, Apple is in no mood to change its notch design; it started with X Series.
Will the notch design shrink with iPhone 11 Release? Based on a recent report by ETNews, Apple is thinking of combining Face ID and front camera items. By doing this, it will help to condense the components and finally help in reducing its notch size.
Will the notch disappear completely? Although Apple was initially considering to remove the notch design, it is unlikely to happen in the near future.
As per Credit Suisse Analyst, Apple may eliminate its notch design in 2021. It is anticipated that it might, however, go with a full-screen display with the 2020 series which will feature an under-glass camera lens and embedded fingerprint sensor.
The most notable change in iPhone 11 is believed to be a textured glass panel like the one offered by Google Pixel 3.
For compact design lovers, the wait is still not over. Apple will probably launch a compact 4.7 inch iPhone in 2020.
Apple Pencil Support? 
Initially 2018 series was supposed to bring the Apple pencil support, but unfortunately, it never happened, now all hopes are attached with the 2019 series.
Apple is in serious consideration of adding Pencil support to its 2019 lineup devices, a report by The Korea Herald stated recently. It further noted that Apple would use a supercapacitor stylus.
Supercapacitor Stylus is much economical to manufacture in comparison to Electro-magnetic technology used by Samsung for its Galaxy Note 9.
3D Touch: Yes or No? 
Apple has been using a 3D touch ever since the launch of iPhone 6s. However, the trend is believed to end in 2019.
As per a report launched by The Verge, Apple is all set to remove the 3D feature from its 11 series, majorly because it costs a lot and does not deliver much. This way, Apple will be able to reduce the cost of production and add on to its profits.
Moreover, iPhone XR does not feature a 3D touch, it uses Haptic Touch instead, and Apple will continue using the same in the future in its upcoming models.
New iPhone 11 Display: Another LCD iPhone 
Amongst the three models released in 2018, only the Apple XR model featured an LCD. However, the other two models used high-resolution OLED Panels to support better color and images.
Based on the rumors and recent reports, Apple is supposed to follow the same pattern for its 11 series.
Powerful and Fast charging Battery 
Although, there is no news about the enhancement of the battery life of this year's iPhone series. Apple is still believed to introduce its bi-directional wireless charging feature.
On similar lines, Kuo an analyst at Apple also stated the new phones would also have larger batteries. The updated version for iPhone XS will see a battery enhancement from 3,200 mAH to 3,500 mAH.
The logic board has also been redesigned to support large battery along with a 3-tier lens setup.
Even with good battery life, Apple phones often fail to mark their presence in the list of Top gadgets with the most extended battery life.
What We Expect with iPhone 11 Release Date
What we get is usually different from what we expect from a device. Let's take a quick rundown through some of the significant changes and additional features that Apple iPhone XI is supposed to bring.
USB-C Fast charging mechanism: It is believed that iPhone 11 series will switch to a more efficient charging port, ie, from USB-A to USB- C. USB-C will support fast charging along with the ability to connect to external monitors.
Ditch the notch: Notch has been one of the most talked-about features of iPhones. But if Apple wants to introduce an under-screen technology along with punch-hole cameras, it has to let go of the notch. To accommodate the array of sensors, it has to swipe away the notch entirely or at least reduce its size.
Renovated Design: With its new series iPhone XI,  we hope that Apple will introduce a thinner version, bigger screen, and other radical renovations.
So, this is all about iPhone 11 Release Date, Specs, its price, rumored features, and advanced offerings. Let's wait and watch what the next-gen gadget has to offer in reality.