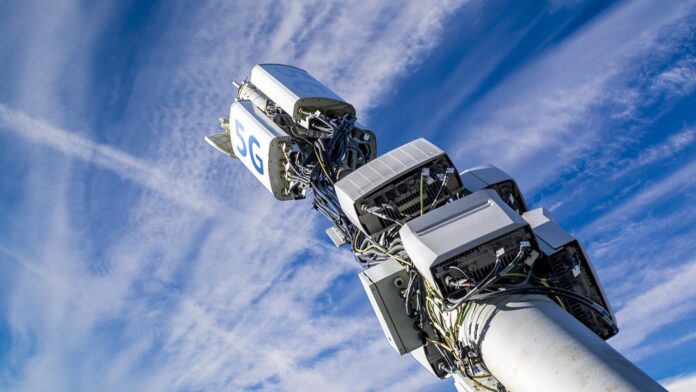 We are lucky to be born in the internet era where 4G and 5G networks are taking over the global broadband spectrum, and network signals are accessible anywhere and everywhere. No matter you are living in an urban block or you reside in a rural area, 5G is being made accessible to you in a matter of days, and if you don't want to miss out on this networking progress, it is time to install your 5G external antenna. But here is the tricky part.
While 5G networks are some of the hottest topics in the networking industry today, not many know the things to consider while installing a 5G antenna at their places. But there is no need to worry. Having a piece of expert knowledge and hands-on expertise, we will explain to you all the factors that you need to keep in mind while choosing a 5G external antenna.
What Does a 5G External Antenna Do?
While 5G networks are becoming more and more accessible, the demand for a 5G external antenna is still on the rise. Like other antenna types, a 5G external antenna essentially sends and receives large amounts of data simultaneously. Since 5G is known to have improved network performance with reduced latency and an increased number of devices supports, the requirement of a suitable 5G antenna that fits the needs of your local setup is also on the rise. If you are doubtful of whether or not shall be able to get your hands on the suitable 5G antenna for you, here is what all you need to consider:
List Down Your Needs
Before you start shopping for a 5G external antenna, you must know precisely what your needs are. What kind of coverage do you need? How much speed do you need? What type of devices will be connecting to the antenna? Once you know your needs, you can start narrowing down your options.
Check Signal Booster Specifications:
A signal booster is only as good as its weakest link, which is often the external antenna. To ensure you are getting the most out of your signal booster, it is essential to choose an external antenna that has been designed specifically for your needs. Here are some valuable tips to help you choose the correct 5G external antenna:
Check The Specs
The first thing you should do when shopping for a 5G external antenna has checked the specs. Make sure the antenna is compatible with your device and that it supports the frequency bands you need.
Consider The External Factors
Your environmental and external factors play an essential role here. Ask yourself. Where will you be using your device? If you're in a rural area, you'll need an antenna with a more extended range.
Look At The Material Quality
The antenna should be made of high-quality materials that will withstand weathering and wear and tear. The last thing you want is for your antenna to break down after a few months of use.
Check Customer Reviews
Checking customer reviews is a great way to get an idea of what type of antenna will work best for you and your specific needs.
Conclusion
Choosing the 5G external antenna can be tricky if you don't have a technical background or you are doing it for the first time. However, following the above simple steps can make your life a lot easier. To begin with, you need to do your research and know precisely what you need. Keep in consideration your location and environmental factors. Set aside your budget. Compare different options that fit your range, and finally settle for the best amongst them.